[The Dulles South District includes Arcola, parts of Ashburn, Ashburn Farms, Broadlands, Farmwell Hunt, Regency, South Riding, and Sterling.]
We are pleased to announce that on Wednesday, June 8th from 7:00-9:00 pm, the Piedmont Environmental Council will hold an interactive Community Visioning Session. Participants will have the opportunity to share their ideas on the future of the Ashburn/Dulles South area. At the end of the night, the feedback will be compiled into a collective vision and presented to the group and ultimately to county officials.
Can't attend? Send us an email and we will provide you with an alternative way to participate.
Loudoun County is currently considering several developer proposals that, if approved, would completely change the face of Loudoun's Transition Zone and the entire county. The County held public input sessions on these proposed changes but has not yet actively engaged citizens in developing a common vision for the area.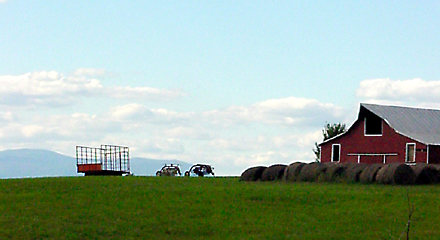 Taste Loudoun's Summer Harvest
Local Farm Markets
Enjoy the best that Loudoun's farms have to offer, and support the County's rural economy at the same time! There are several markets each week, including locations in South Riding and Sterling:
Cascades (Sterling)
Sundays 9am-1pm, The Senior Center, 21060 Whitfield Place
Leesburg
Saturdays 8am-12pm, Virginia Village Shopping Center
Middleburg
Saturdays 8am-12pm, Marshall Street
Purcellville
Thursdays 4pm-7pm, 21st Street, across from the train station
Sterling
Wednesdays 4pm-7pm Briar Patch Park, 1400 block of Sterling Blvd
South Riding
Wednesdays, 4pm-7pm, Parking Lot facing Town Green
Information from http://www.loudounfarms.org/ (Loudoun County Dept of Economic Development)

Andrea McGimsey
Campaign for Loudoun's Future
http://www.loudounsfuture.org/
mail to info@loudounsfuture.org

Together, We're Fighting to Protect the Quality of Life in Loudoun

Please Help Us Reach You Better
Did this email get tagged as spam? Was the formatting difficult to read? Find this useful? Send comments to: info@loudounsfuture.org

Unsubscribe
To remove your email address from further communications, please send an email with "unsubscribe" in the subject line to:
members@loudounsfuture.org