Loudoun Election Districts
Find out which district you live in
The Board of Supervisors can be reached by calling their comment line at 703-777-0115 or emailing them at [email protected].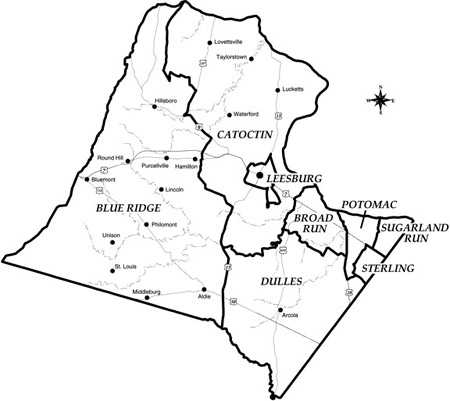 Don't know which district you live in?
There are several options:
1. Type your address into this form from the State Board of Elections. On the results page, your district is listed as "District Name," under polling place address.
2. Look at map above. Or, click on a district name in the table above -- a county map will open, and you can zoom in to see more detail.
3. Call the Loudoun Voter Registration Office at 703-777-0380. They are happy to assist you.